Bag gloves vs Sparring gloves: You may have spared a tear or two watching the movie "A Million Dollar Baby". While the injury to the main character was not due to a hit by the opponent but a very critical fall, an ill-aimed punch without gloves can also be equally deadly.
Apart from that, you may have seen many movie characters hitting the wall with their fists and not showing any sign of pain. Well, let me tell you the secret- they have either hit a soft surface or only pretended to.
If you have just started boxing then you know that even hitting faces with your fists hurts. However, as boxing is a form of competition and recreation, none of you want your opponent dead. Furthermore, you want your hands to be functional as well.
This is why boxing gloves came to the boxing world. Apparently, boxing was done without gloves when it was first discovered. You can imagine what the boxers were up to- probably a random minor fight.
Now, you cannot really imagine boxing matches without boxing gloves. It is not just your hands that you need to protect but also the opponent. As much as you want to make them lose, you do not want to cause a deadly injury. An injury that will make you regret making the wrong move your whole life.
With the rising interest in boxing owing to inspirational figures and films like "Never Back Down", the number of boxing gloves available in the world is increasing too. However, before you choose a glove the first thing you have to decide is the type of glove you need. In fact, you will find yourself facing bag gloves vs sparring gloves showdown.
Let me simplify, Bag Gloves are exclusively designed for punching bag whereas Sparring Gloves are also designed for punching (or you may call it practicing) partners or fellow boxers keeping extra security in mind. During sparring, you meant not to hurt your opponent. So these gloves are congested with more padding than bag gloves.
Do not panic if you do not know which one you need because most beginners do not. We will cover everything you need to know regarding bag gloves vs sparring gloves so by the end you will know which one is for you.
Recommended Bag Gloves
Recommended Sparring Gloves
Bag Gloves vs Sparring Gloves: What makes them different?
Mainly used for practice sessions with a boxing bag.

These bag gloves are much thinner than sparring gloves.

Bag gloves starting usually from the weight of 4 oz to 14 oz and more.

Bag gloves are usually smaller.
It also used for practice sessions but with trainers or fellow boxers.

Padding is lightly more cushioned in sparring Gloves than the typical training gloves.

You must use a minimum glove weight of 16 oz when sparring.

Sparring Gloves are bigger in size than Bag gloves.
Bag Gloves: Meant for Boxing Bags
The very first difference and the main one is quite easy to notice from the name itself. Apparently, bag gloves are ringside boxing gloves that are mainly suitable for practice sessions with a boxing bag. So, if you do not plan on practicing a live person opposing you then you can consider bag gloves.
Our team picked up 8 boxing gloves for heavy bag. Choose the right one that suits you best.
Have a look Muhammad Ali Signed Boxing Gloves Here.
Sparring Gloves: Meant for Live Opponents
The whole point of boxing is to beat your opponent and come out of the ring as a champion. However, you do not want to cause a serious injury. This is where sparring gloves come in.
Check it out Rocky Marciano Autographed Boxing Gloves
High budget- Rocky Marciano Autographed Boxing Gloves
Mid Budget- Extraordinary Rocky Marciano Signed 1956 Boxing Gloves
Low Budget- Sylvester Stallone Rocky Autographed Gold Tuf Wear Boxing Glove
Apparently, sparring gloves do not only protect your hand from your own punch but it protects your enemy too. Now, we will soon get to the part where we explain how it protects your enemy.
Our expert team handpicked 10 best boxing gloves for sparring. You can make a wise decision and choose for the right one for you.
The Padding: Where the Main Difference Lies
Now, you know when to use which gloves but what makes each suitable for their specific purpose? There are many factors and the padding in them is the main.
Bag Gloves:
In fact, bag gloves are much thinner than sparring gloves. Apparently, some of them are so thin that you may have to wonder if these gloves actually offer any protection at all. What makes the bag gloves thin is the amount of padding them.
They are not devoid of padding but the amount of padding does not make them suitable for rigorous, tough boxing. It is suitable only if the boxing bag does not provide a too hard surface that could break your hand. Most people will advise you to avoid bag gloves as you cannot keep using it as you progress.
Furthermore, these gloves do not focus on clever padding in areas that receive more impact. 
The Pros of thin padding:
Apparently, the lack of extra padding makes your hands feel lighter and therefore you can move it faster. So, this type of gloves can be a great choice if you want to develop your reflex skills.
Apart from that, as the padding is thin, the cost would be lower than sparring gloves too.
Sparring Gloves:
Often times, you have to train with a friend and not an enemy. A friend will not stay a friend if he finds out that you do not mind if he is injured badly or knocked out. So, this is where you have to keep a balance between your desire to box better and keeping your friend safe.
Luckily, sparring gloves bear more padding than bag gloves and can help you with such safety issues. Moreover, there is extra padding in areas of the glove that will face more impact.
Therefore, it is safer to practice on heavy bags with sparring gloves as it will provide your hands with better protection. Apart from that, sparring gloves also contain padding in the regions which come in contact with your opponent.
So, when you hit your opponent, your opponent will surely feel the impact but the amount of the impact will slightly be decreased to a safe level all thanks to the padding.
The Pros of more and specific padding:
Since the extra padding in the right regions will reduce the impact of the blows, you will feel less fatigue. Furthermore, the chances of injuries will decrease manifold. Moreover, since the sparring gloves show your concern for your opponent's safety, you will have a good relationship with him outside the ring.
These gloves are much heavier because of their padding. So, when you practice with them, your endurance increases too. Afterward, if you use competition gloves which are much lighter, you will feel stronger and faster.
Also Read: Venum Challenger 2.0 MMA Gloves Review
The Weight: That you should use for each
Bag Gloves
Since you are just dealing with a lifeless boxing bag, you do not need to put much thought into the weight of the gloves you are using. Apparently, you can use lighter weight bag gloves starting usually from the weight of 4 oz to 14 oz and more. It does not really matter if you choose a lighter weight to move faster because you do not need to protect the bag but only be concerned about your hands.
The relation of the weight is with the padding. More weight means more padding, this is why you have to consider the weight when choosing a glove. You just have to follow a weight cut chart that specifies the right glove weight for your own weight in case of bag gloves.
Sparring Gloves:
Weight is quite an important consideration when it comes to choosing sparring gloves. This is because usually, you must use a minimum glove weight of 16 oz when sparring in a competition. The padding that comes with a 16 oz glove assures that the padding is enough to keep your opponent in good shape.
You can choose to train with a 14 oz glove but this may cause trouble when you have to use a 16 oz glove when competition. The sudden light change in weight could be heavy on the performance. So, it is best if you start with a 16 oz of above-weighing sparring gloves according to the requirement for your body weight.
Bag Gloves vs Sparring Gloves: The Size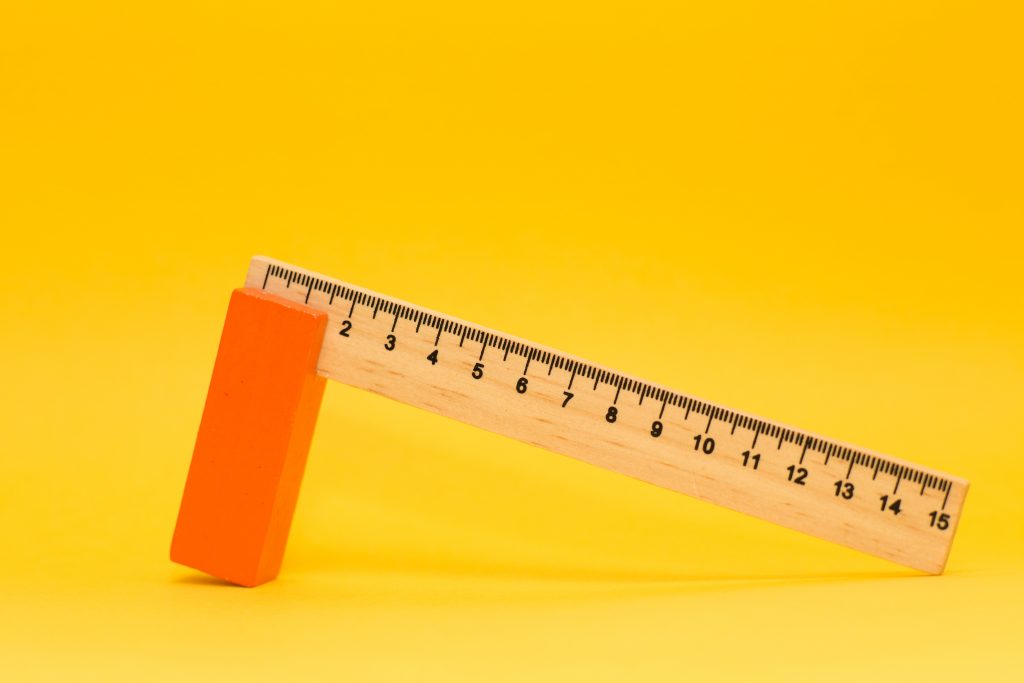 Whether it is bag gloves you are using or the sparring ones, you should feel comfortable in it. Bigger gloves usually mean more padding so sparring gloves look and feel bigger than bag gloves. However, there is another factor you have to consider.
Boxers usually wear hand wraps when they are practicing with a boxing bag. So, if you wear hand wraps with a bag or sparring gloves, make sure you choose the size that fits snugly when you are wearing the hand wraps underneath it.
Here are some of our recommended boxing hand wraps of different budgets-
Read Also : Everlast Pro Style Training Gloves Review
Bag Gloves vs Sparring Gloves: Which one is for you?
Now that you know how these two types of gloves are similar to and different from each other, it is time you found out which one you need.
There are thousands of gloves for training and sparring that'll make you confuse to choose the right one for you. Our expert team has picked the best of them for. Check 18 best boxing gloves for training and sparring and choose the right one for you.
The first criteria for using bag gloves is that you are not going to be sparring with a partner. Bag gloves are out of the question if you are sparring. So, if you are only working with a boxing bag then bag gloves are something you can consider.
Secondly, if you are alright with your hands going through more pain and getting stronger then the thin padding of the bag gloves may not bother you. Thirdly, if you want to build skills that can be built better by using lighter gloves than bag gloves can be a choice.
But, most people avoid using it because of the low protection and lack of usefulness for higher levels of boxing.
On the other hand, if you are going to practice with a partner or are planning to compete in a ring, you have no option but to choose sparring gloves. You can protect both your hands and also your opponent from getting knocked out or other serious injuries. Furthermore, it is a better choice as you can also do what you do with a bag glove with it- practice with a boxing bag.
The heavyweight and extra padding will help you build your skills differently.
So, you see, both kinds of gloves are helpful in their specific ways. Which boxing gloves you choose mainly depends on what kind of training you are going through. Apparently, although bag gloves are not great for all kinds of boxing, you will find that they will help build a few skills using a boxing bag really well.
So, in this bag gloves vs sparring gloves showdown, you can consider sparring gloves are more beneficial. However, keeping both of them can adhere to your different needs. 
Also you can See Best Fairtex Muay Thai Gloves Review here.