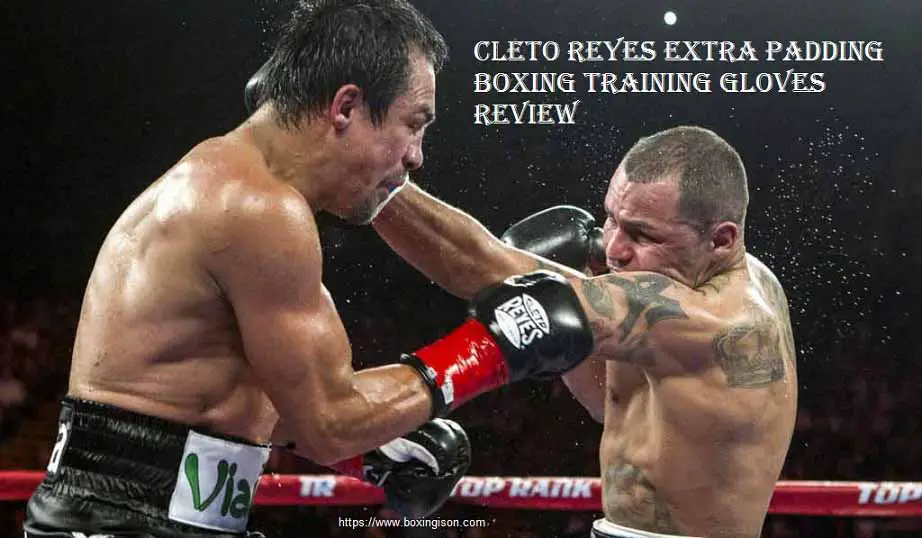 One of the most famous glove manufacturers that have been dominating the market for quite a while is Cleto Reyes. And their fame did not only come because of the use of premium materials.
There are other factors to back that fame up. That is why many will suggest you considering their offerings when you are looking for high-end gloves.
That being said, if you are here, you are probably looking for Cleto Reyes extra padding boxing training gloves review. Well, you have stumbled upon the perfect source for that. We will offer you in-depth information about each of the aspects that makes these gloves worthy of recommendation.
Hopefully, you would have a clear idea about what you can expect for these after you make your purchase by the end.
Also Read: TITLE GEL World Bag Gloves Review
What Makes These Gloves Worth Checking Out?
Before we do provide you an in-depth review of the gloves, let us take a quick look at the features that make these stand out the most. They are as follows:
Features a construction of premium leather

Attached thump provides a superior level of protection

Boasts water-resistant nylon lining that will prevent the moisture from getting inside

Flaunts leather strap along with loop and hook closure

Punching areas with only two inches of padding
Cleto Reyes Extra Padding Boxing Training Gloves Review
Cleto Reyes Hook & Loop Training Gloves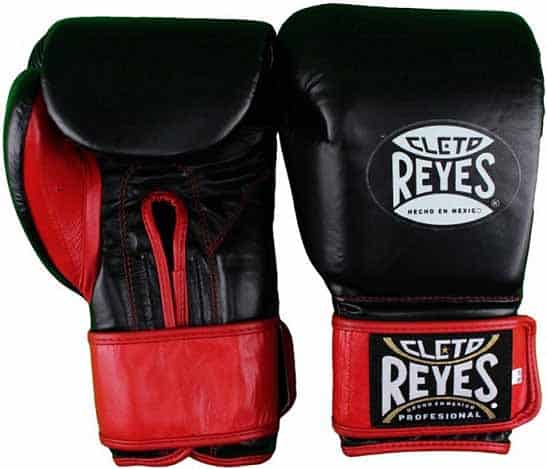 Now that you have gone through the highlighted features, let us take a deeper dive into the glove's main aspects. They are:
Padding
Before anything else, let us talk about the factor that the label flaunts, which is the padding. The padding on these is really "Extra."Unlike the regular versions that the manufacturer has to offer, this one boasts a two inches additional padding.
Just when you are going to pick it up, you would be astonished by the thickness of the padding that it has on the knuckle area.
Now, you might wonder what is actually the benefit of having that "Extra" padding on the knuckle area. The answer is pretty simple. It is to add an extra layer of protection.
This means you would be able to block punches and keep your nose from breaking effectively. Yes, the nose getting fractured is more common than you probably think it is.
Alongside the protection, it increases the level of impact absorption. Because of having that thick padding, it would be able to absorb impacts relatively better than the normal versions.
That means you will not feel that much of an impact when you are driving and blocking punches. In fact, many even say that they can hit a brick wall for the entire day and still have their hands intact.
Lastly, it has an attached thumb portion. That also has a good amount of padding inside. And the main purpose of that is to keep your thumb from falling. That means you would not have to worry about it being broken or getting sprained. Your intense fights are going to be more worry-free.
Fit
The fit is something that these can implement better than most of the other units that are out there. Now, you might be wonder what we are actually talking about here. Remember the hook and the loop that we mentioned in the highlighted feature section? Yes, those are responsible for offering the fit.
That loop and the hook is going to let you feel the peace of mind that the gloves are not going to fly away when you are driving a punch with full force. You would be able to secure it properly with your hands. In fact, many users claim that these allow achieving a custom fit that most of the other units fail to offer.
Materials
As we have mentioned earlier, Cleto Reyes is one of the high-end brands that offer high-end and premium quality gloves in the market. And the main reason behind that high-end nature that they have is the use of premium materials.
The padding that they pack this unit with is heavy-duty. So even if you plan to use this on a regular basis, you would not notice it wearing or tearing down that easily.
Apart from the padding, the lining that we talked about is of premium nylon as well. And as the nylon is water-repellent or water-resistant, you would not have to worry about moisture entering inside as well.
It will be able to keep your hands dry during the most intense fights. This characteristic alone makes it ideal for the boxers that suffer from excessive sweating during fights.
Design
Just like the overall utilized materials, the design is something that Cleto is known for the most. They tend to offer a wide range of color options and different types of graphic options. And the same case can be seen in these gloves as well.
To start with, you would be able to pick one of the seven colors that they are offering. Some of the colors are flashy, while some adopt a sleek and modern design. So no matter what your taste is regarding outlooks, you would be able to choose the perfect one for yourself.
On the other hand, in terms of graphics, each color option will have a blend of other colors. Do not worry because the colors do blend well.
For example, the black option will have a red-lining, which will make it stand out among the other units that come with uniform color. You are sure to get some attention in the ring just because of having these on your hands.
Quality
It goes without saying that something is going to have a top-notch build quality because of utilizing top-notch materials. And the same thing can be seen in this case as well. You would be able to feel the quality after touching the upper and lower portion of the unit. Both of them are of full leather.And they did not use those cheap artificial ones either. Instead, the leather is naturally sourced.
The stitching on these is superior as well. And the finish one the leather is well done. You are going the feel like you are touching a premium designer bag when touching these.
Durability
And as these utilize premium material for the overall construction, the durability of these is relatively high as well. As we mentioned, you would be able to use these on a regular basis for years after years, and the stitches are not going to give up on you.
You are basically going to make a worthy investment when you are going to purchase these.
Comfort
The materials they have implemented for the overall construction makes these units provide a high level of comfort.And because of the fit that they tend to offer, you would feel more secure when you are wearing one of these.
Also, if you do not find them comfortable in the first place, you will have the option to take the laces off from the top.
After taking off the laces, the gloves are going to solely rely on the straps to stay secure on your hands. So you would not be able to make the heavy punches that effectively. However, you would not have to worry about these falling off even if you decide to roll with the laces off.
Sizes
With all the positive things aside, the sizes are the one thing that lets these units down a bit. Because of utilizing a non-standard size, most of the boxers tend to select the wrong size. For that reason, we would highly recommend purchasing these from a physical store.
On that note, you are going to get four different size options. Yes, we know the number of options is quite limited when compared with the other brands.Most of the other ones tend to offer at least five options.
Nevertheless, the sizes start from 12 oz and end at 18 oz. The medium options are 14 oz and 16 oz. Their width will depend highly on these numbers. That means the higher the number, the wider it will be.
Also Read: Best Fairtex Muay Thai Gloves Review
Other Factors That You Should Know About
With the standard factors out of the way, let us talk about some of the miscellaneous aspects.
First of all, you would be very disappointed after getting these if you are a fan of the pop feeling that most of the other gloves tend to offer. Because of how much padding that these have, they cannot offer that feeling when you make an impact with something.
On the other hand, the price is something that you should consider. These are not regular units. As we mentioned multiple times, these are one of the high-end options. For that reason, the price is also at the high-end level. So if you are on a tight budget, you should look into the regular versions that the manufacturer is offering. Those are worthy as well.
Also Read: Twins Special Boxing Gloves Velcro Review
Final Words
Hopefully, we could enlighten you with everything you were expecting to find in a Cleto Reyes extra padding boxing training gloves review. And after going through the entire article, we hope that you are now more sure of the purchase decision you are going to make.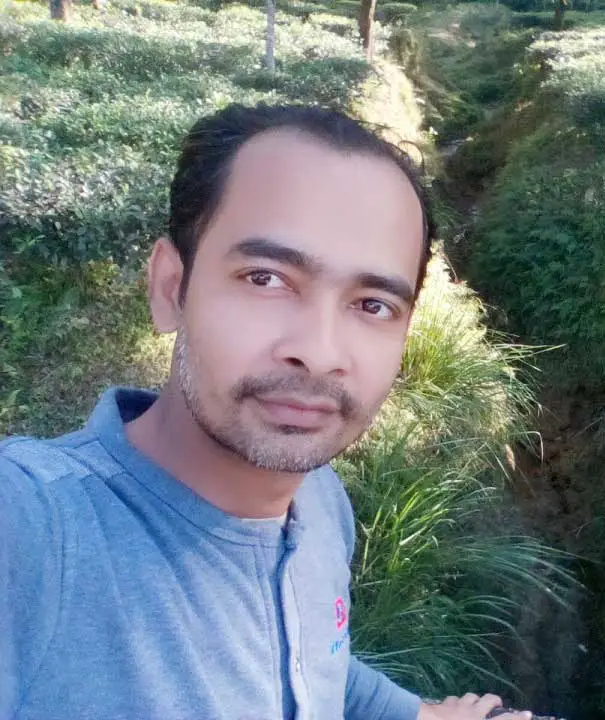 I'm Abdur Rahim. I completed my Post Graduate from the Southeast University of Bangladesh. After then I start my professional with the Bangladesh Professional Boxing Society as an assistant manager of Admin. From my personal experience, I start writing about boxing accessories. I love this game, and that's why want to share my experience. I think beginners to experts all boxers need to know about well accessories in boxing.