I used to be a nobody when I first stepped into the world of Muay Thai combat sports. After years of practices, I have collected enough techniques and experiences, but a wrong pair of gloves still makes me feel like a nobody. And THIS triggered me to look for a pair that will never turn me down. So this is why I thought to come up with a 'Fairtex Muay Thai gloves review' because why not!.
Some Fundamental Factors Of Fairtex Muay Thai Gloves
One of the best traits of the Fairtex gloves is that you can use it for both punching bags and your opponents. And not only that but the gloves also help a lot in shaping up your skills which seemed the first priority of the brand to provide their customers. To add a cherry on top, it doesn't matter if you are a beginner or an advanced level fighter, you will love using the gloves for its durability and performance.
Ideal Customer
However, because of the poor ventilation, some of you might not like the product. But don't worry, if you want something that features proper ventilation, you can look for Ego gloves by the brand RDX, that offers almost all the feature you need including awesome ventilation.
Things to Consider Before Buying Fairtex Muay Thai gloves
Material:
If durability is your concern, then the material should also be taken into consideration. As for the Fairtex gloves, I specially would encourage you to go for it because the leather material is actually genuine.  
Protection:
If the gloves possess enough padding, you will get the confidence from the performance of the pair. While many gloves happen to turn me down for lacking enough protection, this literally has awestricken me.
Closure System:
The Velcro closure system does get a big thumbs up. Because, if you struggle to tighten it with enough snug, then what's the point of buying one.  
Size:
You must check the size prior to making a purchase. Otherwise, the wrong gloves will definitely disappoint you.
Also Read: TITLE GEL World Bag Gloves Review
Fairtex Muay Thai Gloves
If you are looking for all-purpose gloves then this can be your choice. Not only you can use it for bag work but also can put it on for the fighting purpose. Since it has been made by stitching with hands, you can expect premium quality from the gloves. And this also shows how much durable the gloves can be.
However, you can call this pair a basic BGV1 model of Fairtex. While this model comes with a short cuff that is great for Muay Thai clinching and soft yet great padding, its other upgraded version serves a different purpose. BGV9, another upgraded version is all about hard padding and definitely not for sparring with a longer cuff, and BGV14 is all about synthetic leather.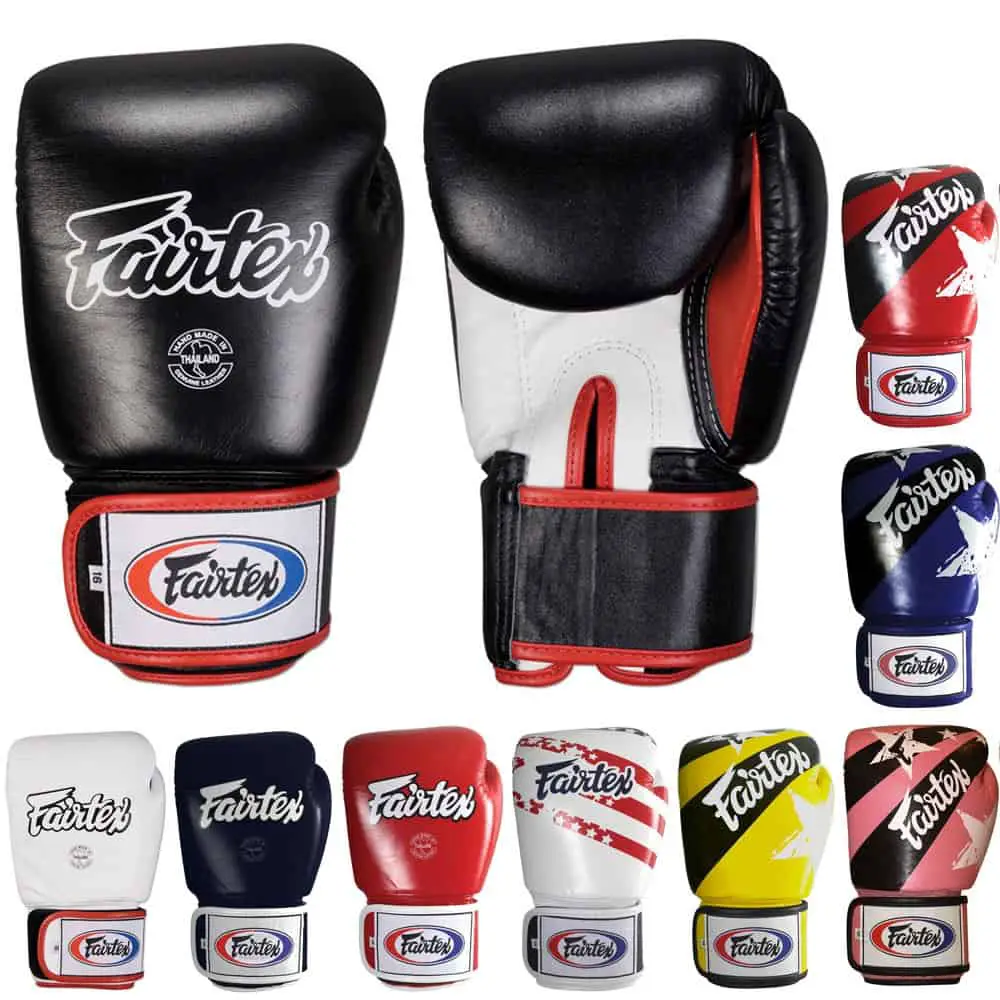 Ideal Customers
The best part is, the gloves will be great for both beginners and pros since both the group of different level of expertise loved using the gloves. This is what I found after spending half of my time searching on the internet.
PROS
Extremely durable.
Well-padded gloves for extra protection and shock-absorption.
Velcro gripping is great.
Gives you a better feel in the knuckle area.
Hand stitched.
CONS
Lack of enough ventilation.
A little bit pricier.
Might feel stiff if worn for the first time.
Features and Benefits
Padding:
You can definitely expect a lot of padding from these boxing gloves by Fairtex. And do you know the big plus? The padding is extremely noticeable! The brand is not only great at making high quality products but also very good at equipping lots of efficient padding without losing flexibility. So, you will never feel restricted using it.
This pair comes with an extremely classic look that has an innovative curve style padding. It begins thinly from the wrist and then widens up to the point of punching. You will find about two layers of padding that will keep your hands protected properly, mainly around the knuckle zone.
The cushion feels soft to the hands and offers strong layers of padding so that it can absorb shocks and avert getting damaged. However, the greater amount of padding can also indicate stiffer gloves for some moment, but practicing for a few days would fix this. And in the end, you will get the comfort feel.
If you want to fight your challengers, then this makes an ideal pick especially for Muay Thai fighters as the pair is getting all the love from the world of boxing.
Here is the video that has talked more about padding:
Material:
Material is what actually makes a product durable and high quality. It was very tough for me to find major drawbacks from the pair since it is considered to be the best and most durable gloves in the market. They are able to endure the most brawny strikes and many users even have given great feedback on its grappling capacity without losing security.
The big attraction of the gloves is that it has been made with hand-stitched, So, you can expect the quality and finesse of the pair. Having stitched out of leather, the durability and quality of the gloves make it simply unrivaled. So, I can be assured that this pair can bring positive changes to your practice.
Design:
Do you know what can be the aesthetic of the Fairtex gloves? It's the variety of color that the brand has to offer. Not just that, the finest leather finish on the pair also refers to the appealing look. So, you actually don't need anything more other than the real leather gloves.
Besides, the gloves have a shorter cuff so you will find it amazing for clinching as well as sparring too.
Moreover, the functional feature of the gloves also enhances the appearance of the pair even more. I would say that the brand has been enough clever to build it with a classy look rather than going for flashy outlook. And for this, I give the gloves a big thumbs up for the look and simplicity.
Size:
Fairtex Muay Thai pair comes with standard size starting from 12 ounces to 18 ounces weight. If you have no idea which one would suit you, it will be best if you speak to your trainer. You can also try the gloves out before making a purchase. Because this way, you will be able to get a perfect fit.
While pro fighters have an idea regarding the size to grab, there are beginners that struggle the most. But once you cross the step, trust me it will get easier for you to choose one. The rule of thumb is, the lighter you are, the more lightweight gloves you will need. But the more you get experience, the more heavyweight gloves you will be needing for punching hard.
When it comes to sparring, it is wise to go for 16 ounces weight since it will give supreme protection and will not put you in any kind of risks.
Here is the video that has talked about its material, design, and size:
Closure System:
The gloves basically come with Velcro straps for the closure system. There is a wraparound hook and look wrist band so you can have a snug fit and punch your enemy with power. Besides, such a closure system also makes it very easy to put on and off within seconds. And that's a big plus.
Here is the video that has talked about the closure system:
Comfort:
As it has already been mentioned that when you will first be grabbing the pair and putting it on, you might feel it pretty stiff. So you will need a bit of practice to make it easy breezy. However, looking at the Fairtex pair can give you an idea regarding its construction that is built up with high spec. And this also shows that the pair will last longer without losing its snug fit.
However, some of you might gripe it about its bulky appearance and you might feel fatigued in hands as there is a lot of padding, But that will not take the comfort away. Not only it lets you train and spar for longer duration but also secures you from feeling sprains on your hands.
Social Proof:
After having a thorough inspection over the internet, I got a couple of positive and negative reviews. But the good news is, it's mostly positive. So, even there are some drawbacks, they didn't stop the fighters from buying one. To make it clearer, here is the screenshot of the users' reviews so you can know what they said about the product. So, here you go!
Alternatives
Looking for more options? Don't worry, here you will find three alternatives 'that I think' can compete with the gloves by Fairtex.
You can also check out our Best Boxing Gloves for Beginners and professionals and 18 Best Boxing Gloves For Training and Sparring for better understanding for which pair of gloves you should buy.
Although a lack of proper ventilation might make you upset somehow. But no worries, you can take this alternative into consideration since the Ego gloves by RDX have the feature you wish for. Not only it has a great ventilation system but also comes in a very low price range for Maya hide leather material. Albeit, none can beat the hand stitched leather by Fairtex, but still, the RDX Ego does a great job for its performance. Speaking of the breathability, its palms have been holed by a series of dots so that your hands can stay fresh and dry.  To add more, you will also find them super solid to use them for fighting purpose also. Not just that, the gloves also come with adjustable wrist component for extra support.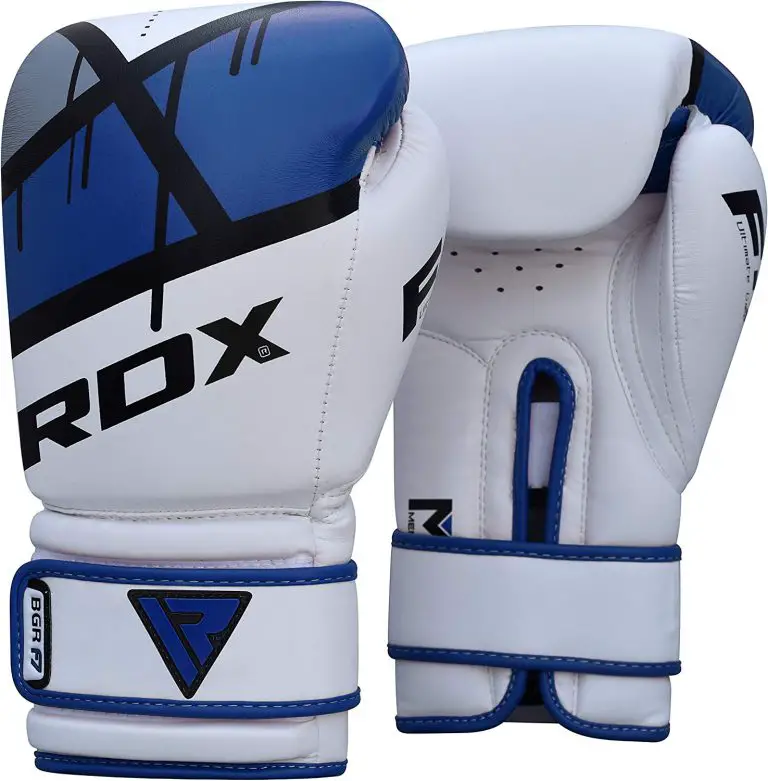 Everlast pro style training gloves are another pair of gloves that beginner boxers should take into consideration. We also have a detailed review on this pair of gloves in case if you want to check that out.
Just like the previous one, this pair has also been made up of Maya Hide leather which you can state to be a decent material for the gloves. It is one of the most ideas picks for vegans who look for gloves at a reasonable cost. Moreover, its proper ventilation is another great feature that can make you think of having it as an alternative of Fairtex since the latter lacks such a feature. Not just that, this pair has also been lined with antifungal and antimicrobial factor that make it a great product to have.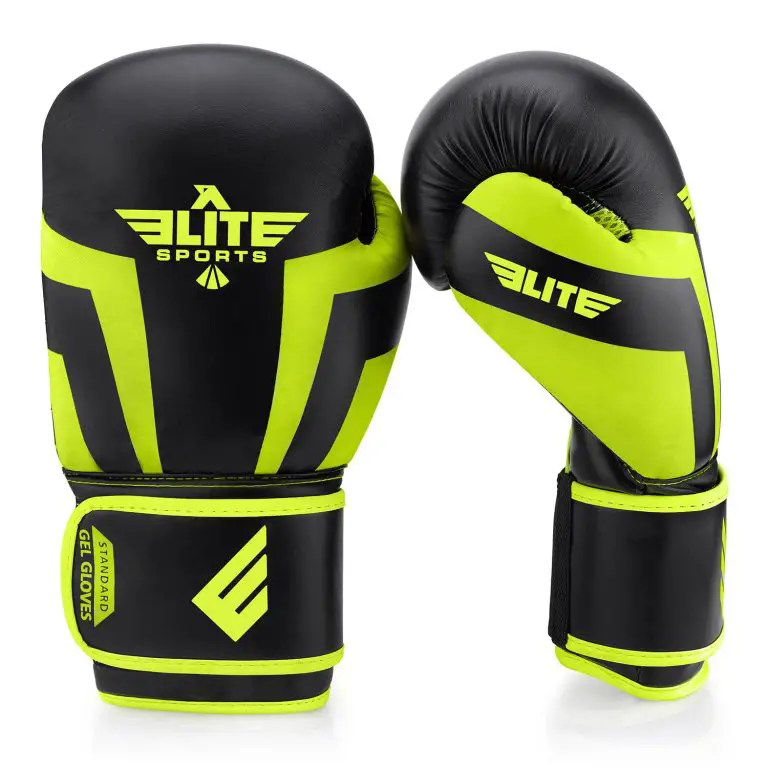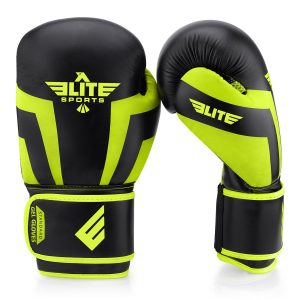 Just like the Fairtex Muay Thai gloves, this Elite gloves by the brand Venum have also been stitched out of leather to prove its high quality factor. So, it is the pair that will enchant you someway. Besides, its padding is another striking feature that you cannot just avoid. The way they have equipped the padding is commendable and this is the reason why you will enjoy its great shock absorption. Besides its great craftsmanship and padding, you will also love to know that it's a vegan friendly glove in the market.
Comparison List
RDX Ego Boxing Gloves
Top notch artificial  leather.
Ideal for fighting.
Great ventilation.
Great padding for additional safety and shock absorbency.
Reasonable.
Elite Sports Boxing Gloves
Top notch artificial  leather.
Great ventilation.
Ideal for fighting and bag punching.
Vegan friendly.
Lined with antifungal and antimicrobial factor.
Venum Elite Boxing Gloves
Handmade synthetic  leather.
Ideal for fighting and bag punching.
Great ventilation.
Vegan friendly. Great padding.
Conclusion of fairtex muay thai gloves
The gloves have a couple of features that literally impressed me. Now I think you should also know how Fairtex is enthralling their customers with these gloves. Not only it has top notch leather material that speaks loud of its durability, but also it features enough padding that helps you prevent stronger punches. So, starting from great padding to great durability and great fit, the gloves do everything. And you should check out the reviews as well so that you understand clearly.
Hopefully, this will also impress you to make you grab it. And the pair will make you feel 'somebody'.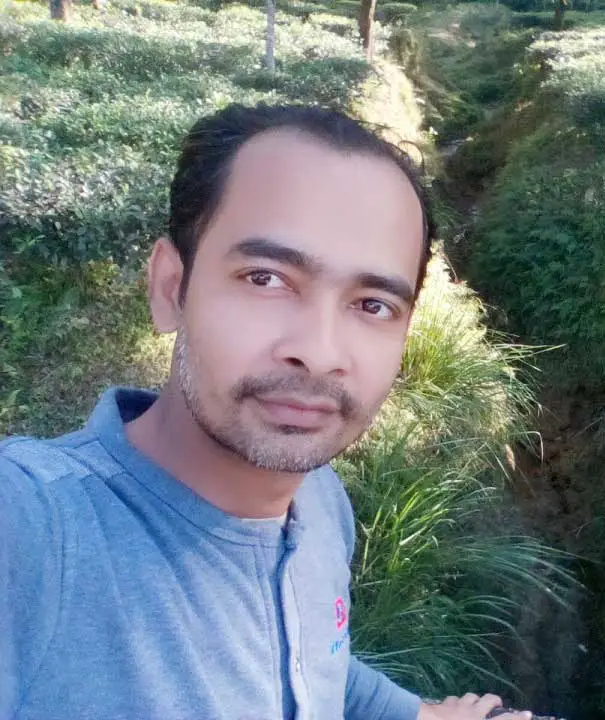 I'm Abdur Rahim. I completed my Post Graduate from the Southeast University of Bangladesh. After then I start my professional with the Bangladesh Professional Boxing Society as an assistant manager of Admin. From my personal experience, I start writing about boxing accessories. I love this game, and that's why want to share my experience. I think beginners to experts all boxers need to know about well accessories in boxing.