Today we will discuss about titte gel world bag gloves Review.What would you need to get victory in a boxing match? 
I would say a pair of good boxing gloves. I have always gone for the one that has worn down quick and ended up disappointing me. I used to feel DISCOURAGED and DISPIRITED and that feeling led me to poor performance. For this, I made up my mind to look for the best one. So this time, I wasn't careless about the gloves. And took the help of the internet to get an ideal one. Do you know what I got? This 'Title Gel World Bag Gloves Review' will show you.
Some Fundamental Factors
Once you get yourself a pair of Title Gel World Bag Gloves, you will understand the changes that it will bring. If you wish to develop your skill with hard punches, then this pair surely makes an ideal choice. Not just that, it also offers immense comfort and security that will do nothing but motivate you to give your best. 
Ideal Customers
The best thing about the gloves is that both beginners and advanced level fighters can use it. Because the gloves have been made in such that meet the expectation of people with different level of expertise.
Things to Consider Before Buying a Title Gel World Bag Gloves
Material:
If you want a resilient pair, then you must look for one with high quality leather material. As far as the Title Gloves are concerned, they don't only last long but also offer great performance. 
Protection:
Speaking of the protection, the padding of the Title gloves has been equipped smartly. Combining its gel enforced lining with multiple layers of padding does ensure great protection and comfort.   
Closure System:
The Title Gloves use traditional style closure system with Velcro strap. Its fully wraparound wrist strap ensures a snug fit and tight closure with hand compartment liner.
Size:
The Title comes in three different sizes starting from small and medium to large size. Weighing around 16 ounces, the gloves have been considered to be true to its size.
Title Gel World Bag Gloves
Do you wish for a versatile pair of gloves to meet all of your expectations? Then you must have a look at this Gel World Bag Gloves that has a kind of feature to amaze you. Although there are other amazing traits to make it a better product, but its versatility is something that would impress you for sure at just one glance. 
However, everything with this pair is great but there are some factors that you must know. One of them is the positioning of the thumb. It is a little lower than the back of your hand. This might create unwanted discomfort and pressure which you might not want. So, if you think you can't deal with such cons, then it's better you look for something from the brand RDX. 
PROS
Great padding with enforced gel lining.

Wraparound wrist strap ensures snug fit. 

Lining offers a layer of custom fits.

High quality leather.
CONS
Lack of proper ventilation. 

Gets hot real quick.

Strap has a metal loop that can cause some damages. 
Also Read: Best Fairtex Muay Thai Gloves Review
Features & Benefits of Title Gel World Bag Gloves
Padding:
The Title pair comes with unique and classy Gel Enforced Lining that has been combined well with multiple layers of foam padding. This combination does not only make the pair comfortable but also make it a protective one. So, whenever, you will be going to punch hard, this padding will deal with shock absorption very nicely.
Moreover, the gloves have a Gel lining feature that offers a layer of customized form fit so you can put it on comfortably. Besides, the protection that it offers in the knuckle and wrist areas is something to love about. And the brand assures you that you will never like to look for other gloves after you feel the performance of its padding. 
Wraparound wrist strap: 
Being a fighter, it is expected that you have to deal with tough punches and powerful impact. And this can cause deep hand injury. To avoid this, Title wrist wrap comes and saves the day for being an amazing wrist-guard. A complete leather 360 + wraparound wrist strap not only ensures a firm closure but its hook and loop guarantees a supporting snug fit as well.
This strap helps in keeping the bones protected after the impact and punch. And because of this, you will be able to save yourself even from bone fracture. Hence, this strap trait does a great benefit since putting this on will protect you. 
Hand Compartment Liner: 
Title gloves do a great job when it comes to giving you satisfaction as well as coziness. And having a classic pair like this will not only help repel moistness but also will keep the hands and fists dry and cool. As a result, with this kind of comfort and protection, you will able to practice confidently during sparring just like you wish for. Besides, the liner will not only help protect your hands during the fighting but also after you are done with the longer sessions. 
Size and weight:
When it comes to the size of the gloves, Title comes basically in three different weights starting from 12 ounces to 16 ounces. If you don't know which size you should go for, then it's wise to talk to your trainer or someone experienced. Besides, you should also try the gloves out before you bring it home. This way, you can get your perfect size.
The best part of the gloves is that majority of the people have marked it true to its size. So, there is a lesser chance that the gloves won't fit you. But that's still manageable. 
Basically, if you are someone light, then go for a lightweight option but as you turn yourself into an experienced boxer, the choice should also get changed to heavyweight one.
Design: 
The Title Gel will give you three different color options to choose from. Because with the right color, you can expect to give the best punch. You will get colors like black, red and white so you get the preferred one. Although the range is less, but these are stated to be standard and simple colors that make it very simple and elegant. 
The gloves have been made up of full grain leather and it has been stitched with triple nylon that have been designed to enhance its durability. 
Not just that, the gloves also feature moisture repelling inner lining that is just there to prevent antimicrobial factor and keep the hands cool. 
Moreover, you will also find D-ring with the wrist wrap for ensuring tight splints. Not just that, it also has hook and look closure system so you can fit it tightly and lock up properly. 
The best part is that you can easily change the bag gloves to sparring gloves. So it is like a two-in-one glove product. All you will need to do is to use the detachable elastic cuff sleeves and then Voila! 
Durability: 
It has already been said that the material of the Title Gel World bag gloves impresses much with its durability. As it has been made up of solid quality leather, boxers, especially heavy hitters will love using it. While some of the boxers mentioned it lasting for several months after heavy hard hitting, some even told it to last longer than that. However, looking at the durability, I can say that the gloves will be great for training purpose. 
Comfort: 
Comfort Is another important thing that thee gloves offer. Not only it offers enough padding and mobility to help you use the pair easily, but also it offers lesser pain even after you are done with hard hitting punches. 
So, even if you are a heavy hitter, you won't have issues such as skinned knuckles or wrist ache as the construction of the gloves offer immense comfort. 
Also Read: Best Boxing Gloves For Women
Here is the video of detail comparison of RDX Bag Gloves and Title Gel World Bag Gloves:
Social Proof
The most difficult part for me was to scour the internet to understand the performance of the gloves. Although I got some negative reviews about the pair, but there were more positive reviews than the negative ones. So, here is the screenshot that I have included so that you get to know the users reviews. 
Alternatives
Not every pair of gloves will give you all the desired features. If you think you want to check out some other alternatives, then here are three of them you can weigh up:
To expand more about gloves, you can read these articles where we described the best gloves available for everyone's individuals need. Based on our experienced teams handpicked gloves reviews.
RDX Ego Boxing Gloves
The Ego pair by RDX can make an amazing pick due to a number of features it has to offer. Having made up of maya hide leather, the pair can be grabbed at the best budget range. And that certainly does not lessen the quality of the product. Moreover, the gloves also prove its worth through its great ventilation since the brand has designed it with a series of dots that have been holed through its palms. Besides keeping your hands fresh, the gloves also keep your hands protected for having an adequate amount of padding equipped with it. So, Ego does a great job as an alternative of the gloves by Title.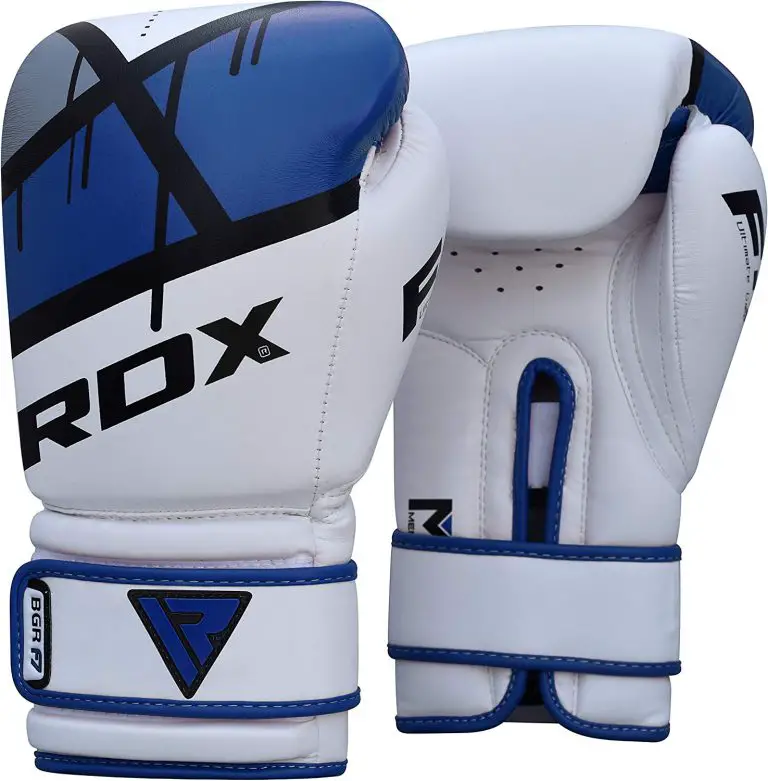 Venum Elite Boxing Gloves
Unlike the Title Gel World Bag, the Elite pair by the brand Venum has been stitched out of leather. This feature makes it one of the best boxing gloves you can have for both fighting and bag work. Moreover, the gloves also feature an adequate amount of padding making it ideal for boxers of different level of expertise. Besides, Elite has also been stated to be a great pair for its shock absorption ability. So, the gloves have not only earned love for its comfort but also for its performance. And its vegan friendly feature is just icing the cake.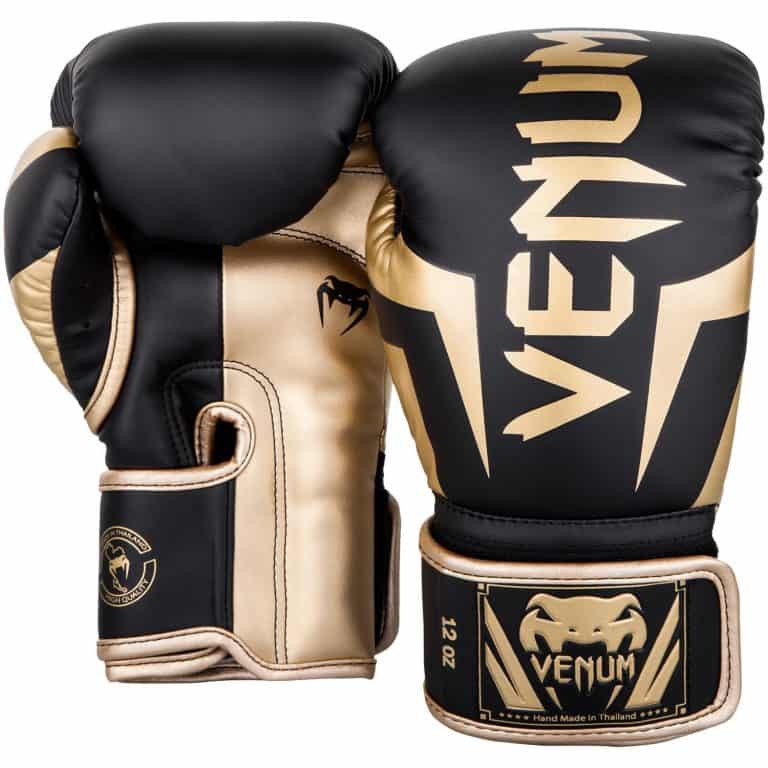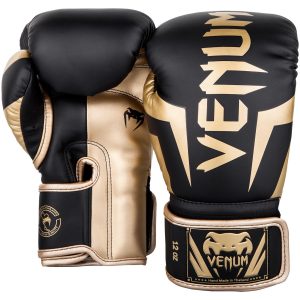 Everlast Pro Style Training Gloves
This pair of pro style gloves by Everlast promises to last longer than you can even think of. It features complete padding on the front and rear of the wrist. And it offers immense pleasure through great protection as well as shock absorption. To talk about its closure system, the gloves have a hook and loop wrist strap so you can have secure and snug fit. Not just that, it also comes with Thumb Lock feature with innovative two layers foam that enhances the performance of the gloves. Here is our individual review on Everlast Pro Style Training Gloves in case if you want to check that out.
However, the gloves have been stated to be awesome for beginners especially. Although pro boxers might find it average. But for training purpose, it's an outstanding product to have.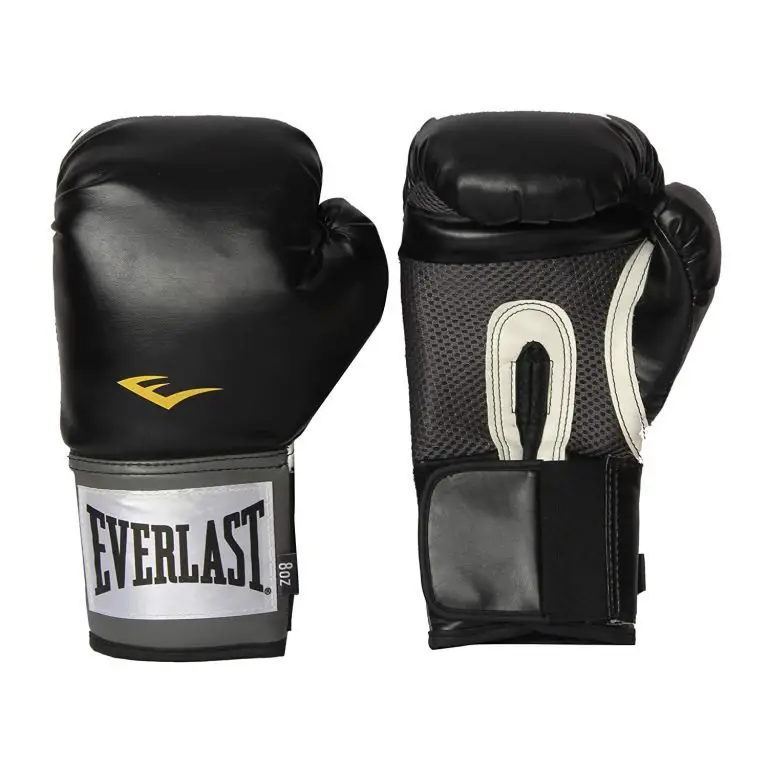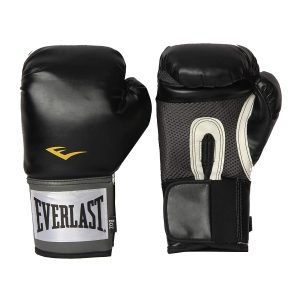 Comparison List
RDX Ego Boxing Gloves
Venum Elite Boxing Gloves
Everlast pro style training

1. Artificial  leather but high quality. 





2. Great for fighting. 




Supreme breathability. 





3. Optimum padding for additional safety and shock absorbency. 





4. Budget friendly.

1. Handmade synthetic  leather. 



2. Great for fighting and bag punching. 



3. Superb ventilation. 





4. Vegan friendly. 





5. Optimum padding. 

1. High quality leather construction.





2. Great for beginners. 





3. Thumb Lock feature for secure fit.





4. Two layer foam promotes decent padding.
Conclusion:
Gloves happen to be one of the most important features when it comes to boxing. If you want to improve your performance even in training, then you will need a good pair. And I felt Title has thought a lot about its customers that made them design a pair like this one. It does not only offer great performance but also promote comfort as well as durability. And what else do you want? 
Not just that, the gloves have also manage to impress a big sized audience even being a less popular pair. And I think that says a lot about the Title Gel World Bag Gloves.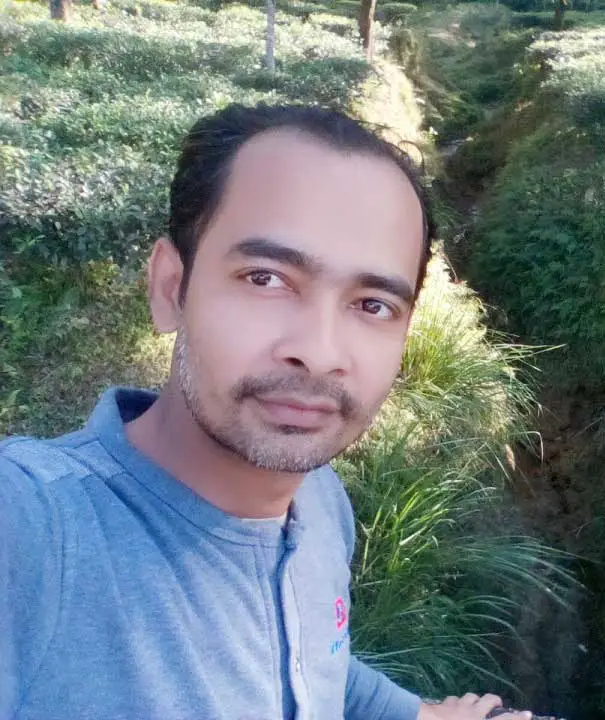 I'm Abdur Rahim. I completed my Post Graduate from the Southeast University of Bangladesh. After then I start my professional with the Bangladesh Professional Boxing Society as an assistant manager of Admin. From my personal experience, I start writing about boxing accessories. I love this game, and that's why want to share my experience. I think beginners to experts all boxers need to know about well accessories in boxing.