Among all the equipment available for exercising and working out, a punching bag is one of the most beneficial items. You could get a punching bag as practice targets to develop punching and kicking skills faster to obtain quicker results in your boxing training.
And even if you are not a boxer, you could get one because the right punching bag will enhance every workout session and teach you a little bit about boxing in the process. So, what weight punching bag do I need? Read the article to know all the vital information about punching bags.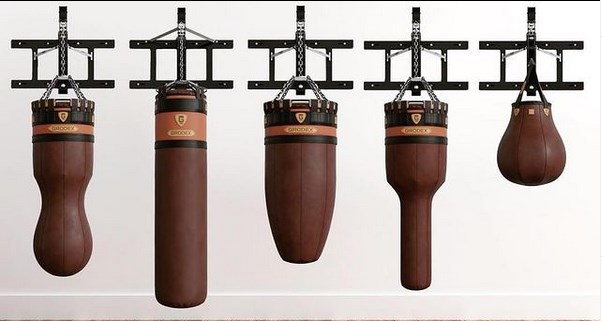 What Types of Punching Bags Are There?
There are various kinds of punching bags available in the market. They come in different options of all sizes and shapes, and you should pick the one that ticks all your requirements.
As they all have their own advantages and disadvantages, you should assess the available training space before choosing a punching bag first. You should also find the correct size and option for your budget and purpose. The types of punching bags are:
Free-standing bag
Boxing bag with stand
Speed bag
Heavy bag
Free-Standing Bags
These are a good choice for workout environments with little free space. It does not require additional mounts as they come with heavy-weight bases. These bags are very advantageous for practicing kicking techniques, and the fact that these are portable makes them very useful. One deal-breaker could be that most models of this type are usually unstable and tend to tip over when hit hard.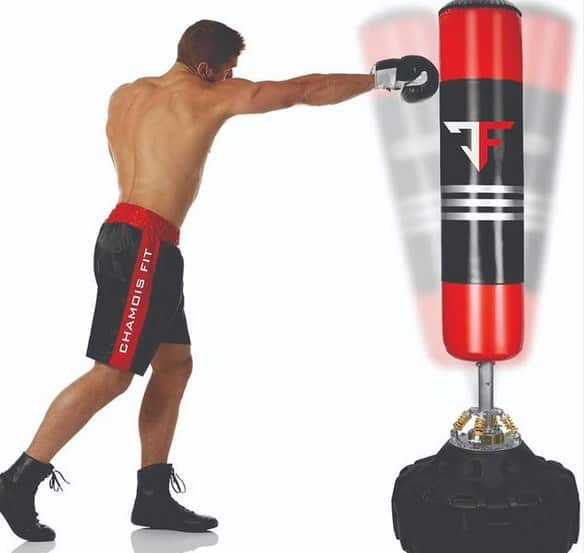 Boxing Bags with Stand or Hanging Punching Bags
These can be a great option as it is not too deep on the pocket. They can be attached from the ceiling or have a metal stand that hangs from. The latter is slightly unstable, which makes it clunky, noisy, and it also needs a larger area for installation.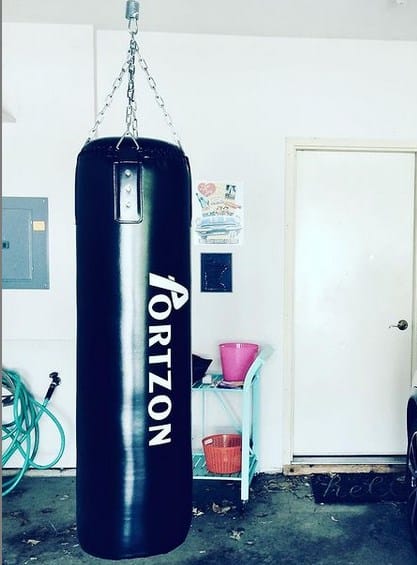 Speed Bags
To improve the speed of punching, speed bags are important. In the process, the user also gains strength, learn proper timing and engage the body in cardiovascular endurance. These bags are light in weight as they are filled with air.
They can be hung from the ceiling or be framed to a wall and usually have a tear-drop shape. This type of punching bag is a key piece of equipment needed for traditional boxing training.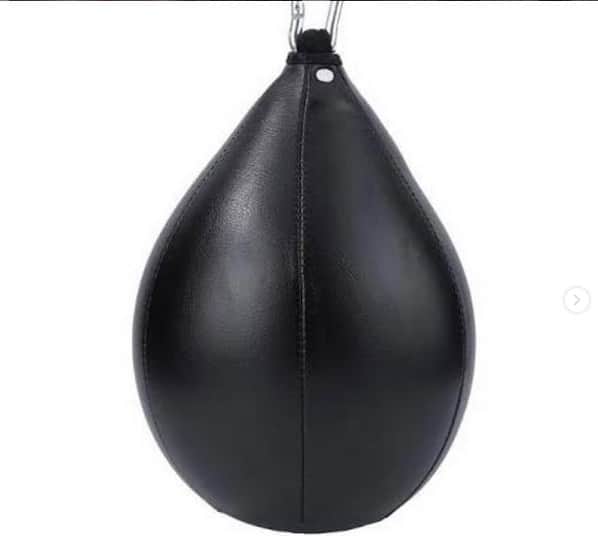 Heavy Bags
They are suitable for most adults and gives a better experience for all-kinds of boxing and kicking techniques. It is also made for professional and heavy-boxers. As a general rule, the correct heavy bag for you must weigh-approximately your half.
For example, a person weighing 100-pounds should get a 50 pound bag. For average cases, 80 pound bags are preferred by users.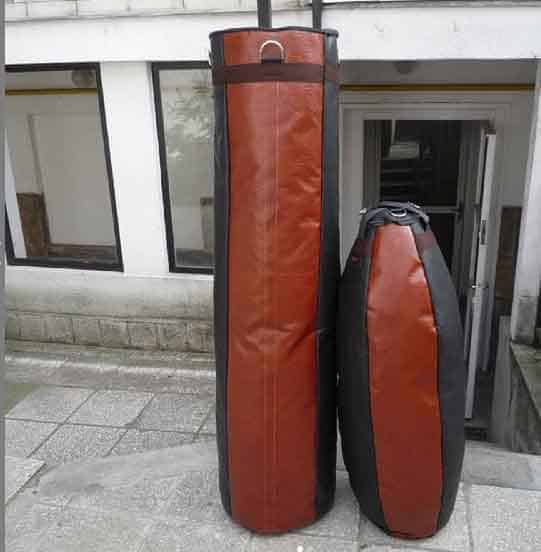 Choosing the Correct Weight of Punching Bag
A short-breakdown of the weight guideline is as follows :
40 pound: Most suitable for young boxers and beginners
70 pound: Best for teenagers and intermediates
100 pound: Optimal for lightly seasoned boxers
200 pound: Designed for heavyweight boxers
punching bag weight in KG Chart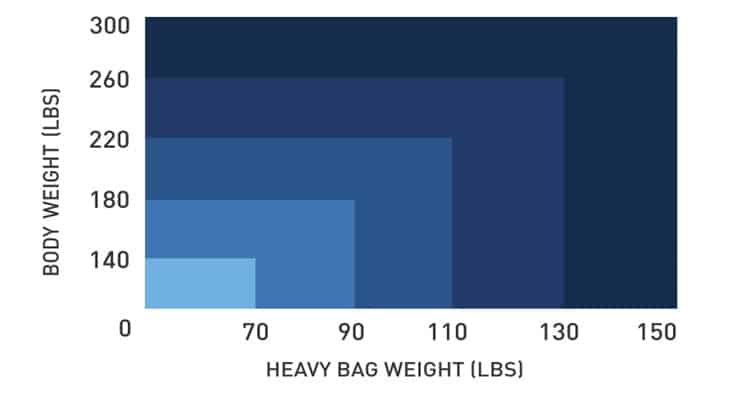 As mentioned earlier in the article, you should find the correct size and option for most beneficial results. It should be noted that choosing the correct size and weight bag is directly linked to the type of training or workout session you have planned.
Which punching bag should you buy?
General Workout and Fitness Purposes
The first step to differentiate the options depends on whether you plan to train for sport or plan for a general workout. For workout and fitness purposes, free-standing punching bags are recommended as they are cheaper and serves the purpose just right.
Boxing Purposes
A heavy bag is recommended if you are training for fighting sports such as boxing or martial arts. Depending on your training plan and other factors, such as the general weight guideline and your height, you have to decide which punching bags fit your usage.
A note of advice; during installation, you should ensure that the bag is tightly bolted and secured so that it does not sway or break loose.
Factors to Consider
Before you go for one, be sure to keep the following things in mind.
Weight:
As a general rule, the correct heavy bag must weigh half of your weight. It is important to note that too lightweight bags will swing a lot and give the user little to no resistance, which means poor results in training. On the other hand, a heavy bag will resist too much and may feel like a wall.
Size:
Another factor that you should consider is size. Punching bags can be as small as 2.5 feet or as large as 6 feet. In general, men need 5 foot long bags, and women need 3 foot long bags.
Filling Material:
You should also consider the punching bag's filling material. The filling is what defines the bag's firmness, comfort, and weight. It also affects the pricing of the product. There are 4 types of filling available; sand, water, air, and textile.
Sand:
This is one of the most common materials used for filling heavy bags. Sand is preferred by most people as it does not create a mess in case of a tear or leak. But, the sand in a punching bag may get affected by moisture leading to uneven hardness throughout the bag's surface area.
Water:
Water is also a commonly used material used as it is very convenient to fill and empty. It is also a very good filling for the case of boxing as they are more reliable and safer to punch.
Air:
This is mostly used in the smaller punching bags called 'Speed Bags.' Bags are filled with air with the purpose of being lightweight. However, in some cases, the bags leak out air, and it must be refilled frequently.
Textile:
Use this filling to keep them soft and comforting. These bags reduce strain on your wrist, elbows, and shoulders when boxing.
Conclusion
Apart from the aspect of sports, boxing is one of the most effective methods of cardiovascular exercise; it burns calories and boosts stamina and endurance.
It brings us back to the question; what weight punching bag do I need? Now that you know about your choices, it is up to you to decide which type favors your requirements and interests.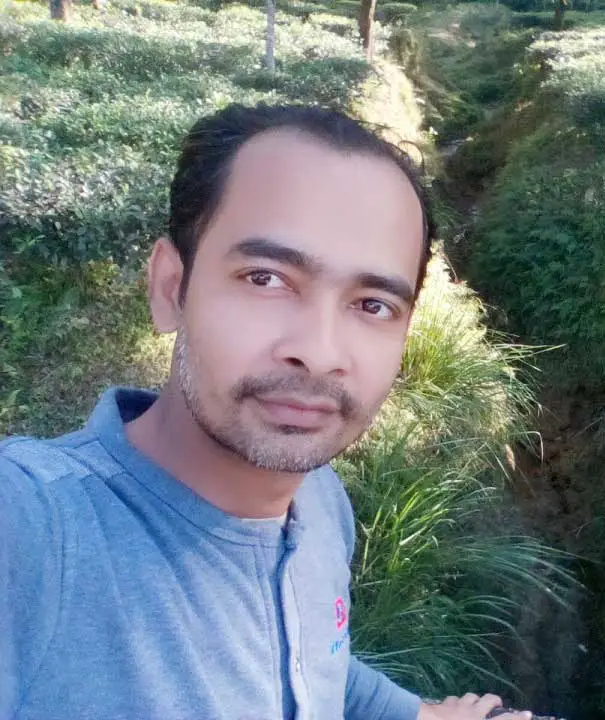 I'm Abdur Rahim. I completed my Post Graduate from the Southeast University of Bangladesh. After then I start my professional with the Bangladesh Professional Boxing Society as an assistant manager of Admin. From my personal experience, I start writing about boxing accessories. I love this game, and that's why want to share my experience. I think beginners to experts all boxers need to know about well accessories in boxing.