Boxing is a sport that people of different fields adopt in their daily lives. You can casually box during rigorous physical exercise in a gym or simply have a punching bag in your house. But some people take boxing as a profession as well, and for them having the proper gear is important.
Now, obviously, you cannot use a boxing glove for training and the highlight match. The pair for training needs to be more durable and affordable at the same time. Hence, Fairtex breathable Thai style training gloves are a good fit for multiple reasons.
Firstly it needs no introduction, and people have loved products from this brand for ages. But besides that, many celebrities and sportsmen endorse these gloves as well. So, if these endorsements sound interesting, keep reading to find more about this product.
Also You Can Read Our Another Article about Best Title Gel World Bag Gloves Review
Fairtex Breathable Thai Style Training Gloves
Highlighted Features
Heavy-duty leather exterior

Has a wraparound design for better fitting

Two layers of extra protection over knuckles

They are available in different sizes.

Does not have flashy designs
Fairtex Training Glove Review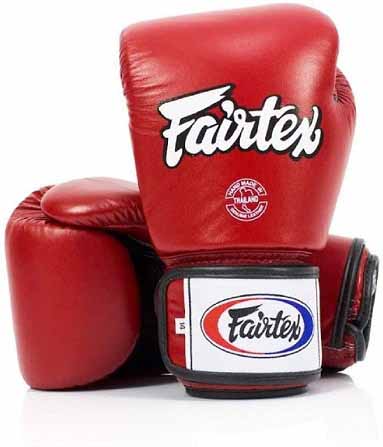 There are several amazing features about this unit that we would love to discuss. But before that, some history of the brand is that it has been around for a few decades. That means the brands know very well what the consumers need and want from training gloves.
Leather Bound:
When you undergo physical training, you sweat; that is not a secret. As a result, apparels for training purposes are always somewhat water repellent or absorbs water quickly. Similarly, these boxing gloves also have a rugged leather exterior that does not allow sweat to seep in.
Besides that, leather also provides more durability to the gloves. When you punch on the bag, it creates obvious friction that could easily damage the glove surface if it does not have a sturdy exterior.
But users will not have to worry about that with a Fairtex glove. Each stitch is carefully placed and ensures that it holds adequate tension between different layers inside the glove.
So, it protects the exterior from stretching and also keeps the interior padding in place.
Fit:
These gloves are extremely comfortable for various reasons. First of all, there is no lack of padding in these products. So, these layers will help you have a strong impact on the surface without causing excessive pain on your knuckles.
The padding, as we mentioned before, has proper stitching as well, so that it does not move away. Padding also allows you to spar and hit for a long period of time.
Besides that, these gloves are available in multiple sizes as well. The brand carries 12 to 18 oz weight gloves so that people can pick and choose a comfortable pair. Users can also tighten the glove as much as they like, thanks to the loop system around the wrists.
Safety:
The whole purpose of training is to prepare better for the battle day, and you obviously do not want to get hurt during these sessions. But as we know, learning means making mistakes, and people tend to run into accidents during these sessions.
Hence, the brand added two extra layers of padding around the knuckle area. So, you get cushioning even if you throw the wrong punch.
The easy snug fit also provides adequate mobility to your hands so you can easily move around without feeling restricted. However, initially, the glove might feel a little stiff. But all you need to do is break them in, and they should get more comfortable over time.
Design:
These gloves are available in multiple colors and designs. A classic combination of a brand would be red and white, but you can get them in black or yellow as well. It has a humble print of the brand name on the surface and does not have excessively flashy designs.
Pros
Tight and snug fit

Humble designs

Multiple sizes

Durable

Has safety features
Cons
Also Read: Best Fairtex Muay Thai Gloves Review
What to Look for Before Buying Training Gloves?
Gloves are not as simple as you think. You actually have to consider a lot of factors before you know which one to get and for what purpose.
Types of Gloves:
There are several types of gloves in the market if you did not already know. Among them, if training is your concern, then you certainly need to go with gloves that have layers upon layers.
The cushion layers and extensive wrist support allows users to punch bags for several hours without feeling pain. So, while they are a bit on the bulkier side, it will build endurance while keeping you comfortable.
Then there are sparring gloves, which is a hybrid between competition gloves and training gloves. These items have fewer padding but still enough around the knuckle area that helps in tough blows and sparring.
If you want a pair for competition purpose, then you need slimmer gloves that have fewer cushions and is more lightweight. But obviously, these gloves will not be suitable for a beginner. Only professionals can use such gloves and not incur any injury.
Weight:
Your body weight and size of the glove has a direct relationship. When buying boxing gloves, you need to pick a pair that is lighter than you. A heavier pair will cause long-term problems on your wrists, and you will not be able to train properly.
For example, if your body weight is 140 lbs, picking a pair that is 12 oz will be wiser. The weight can go up if we are talking about sparring gloves since they have fewer paddings anyway.
Material:
Traditionally leather is the best material for any kind of glove. Leather is excellent when it comes to smoother strikes, and it certainly improves the durability of the product.
So, if those are your concern, then pick a leather pair. However, synthetic gloves are also becoming popular among users, mainly because they can lessen the issue of slipping.
Comfort:
Whether it is about practice or competition, users always need to think of comfort. Otherwise, you will find yourself fidgeting a lot and lose focus easily. To ensure comfort, look for gloves that fit easily and are adjustable.
So, wrap wrists or hook designs will be a plus. Moreover, if you have an eye for designs, there are many gloves with eye-catching colors and designs. You can choose one that matches your personality.
Also Read: Everlast Pro Style Training Gloves Review
Frequently Asked Questions
Is synthetic leather suitable for boxing gloves?
Yes, synthetic leather is excellent for gloves as it takes time to wear out and offers smoother impact.
Should I use a 16oz glove?
If your weight ranges somewhere between 120 to 150 lbs, only then you can use a 16oz glove.
Will padding reduce the impact?
Padding will not reduce the impact but will slightly reduce speed, which is insignificant.
Are gloves with padding suitable for competitions?
No, gloves for competing should have minimal padding.
Which pair should I get for wrist support?
If you want more wrist support, choose a glove that allows you to adjust around the wrist or has wrap wrist features.
Final Words
Now you know the ins and out of Fairtex breathable Thai style training gloves. This pair has all the features that will certainly improve how you train and at the same time protect you from possible accidents. So, get your punching bag and gear up!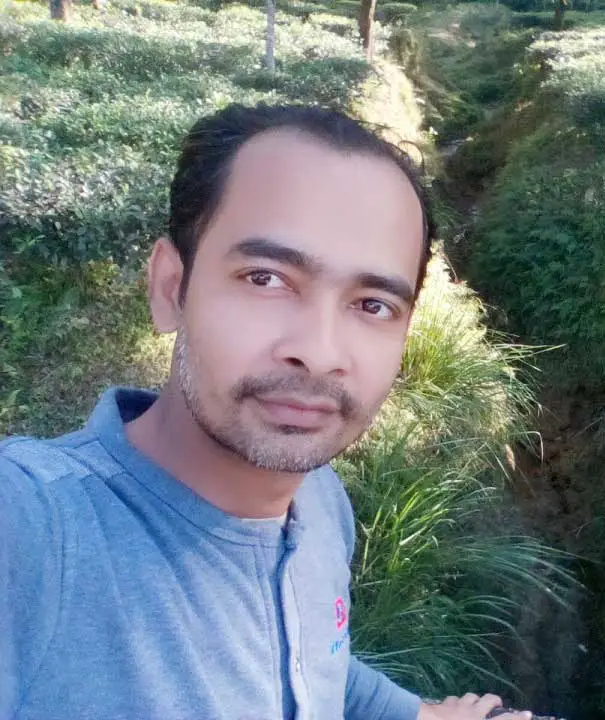 I'm Abdur Rahim. I completed my Post Graduate from the Southeast University of Bangladesh. After then I start my professional with the Bangladesh Professional Boxing Society as an assistant manager of Admin. From my personal experience, I start writing about boxing accessories. I love this game, and that's why want to share my experience. I think beginners to experts all boxers need to know about well accessories in boxing.