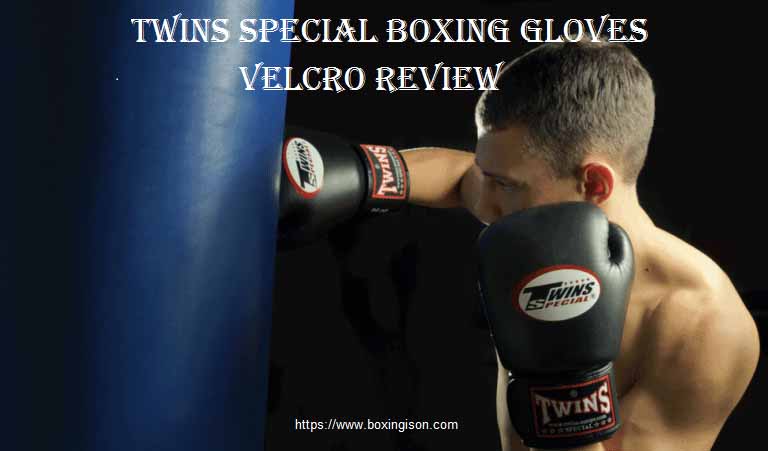 Boxing is such a sport that needs patience and endurance. You have to practice for several hours over weeks to fight real-time in the arena. Moreover, what people forget is that training gloves and fighting gloves are not the same. So, we are here with the Twins special boxing gloves velcro review.
In this article, you will know all about the benefits of using this product and how it will improve your stamina and endurance.
Moreover, we also have information on how to pick a glove, whether for training, sparring, or competing.
So, if you are tired of using the wrong pair of gloves for the wrong purpose, we are confident that this article will immensely help you.
Also Read: Best Title Gel World Bag Gloves Review
Velcro Boxing Glove Review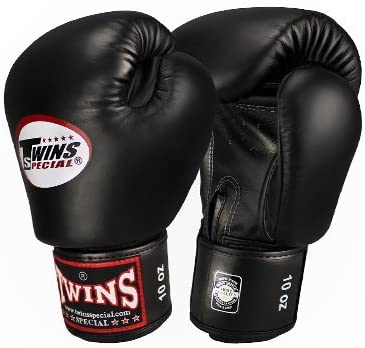 This pair really is the perfect option if you want to train, whether for the MMA's, kickboxing, or any other sport. Right of the bat, people will rave about its velcro straps and how effortless that is, but we are here to shed some light on its other amazing features.
Padding
Since it is a training glove, it obviously has multiple layers of cushioning. But these pads are not cheap, which will deflate over time, and you will end up with a stiff glove that offers no protection. Instead, this product will absorb shock and the brutal force from the initial impact and keep your wrists safe.
Thus you can practice for several hours without feeling pain. What is even more interesting is how the extra padding does not impede movement. Users will still have full control of their fingers and will be able to grasp objects with ease. So, even during practice, you can try out a few clinching moves with the opponent. 
Leather
If original leather is what you love the most on boxing gloves, then this pair is sure to win your over. It has a full layer of 100% original leather on the exterior that improves the overall performance.
The material is also durable enough to last long, rigorous training hours without tearing. It has neat stitches all around, and the tight tension ensures that you can land smooth punches.
Moreover, the outer layer also provides an additional layer of protection, as it is quite sturdy and holds impact well. Even though it is leather, it does not smell weird and will not irritate you in any way. 
Comfort
When it comes to comfort, this pair surely takes the cake. It has a unique velcro strap around the wrist that makes getting into the glove super easy. You will not have to fidget with one hand, trying to close the glove while the other hand is already inside it. So, in short, you can wear and take off the item all by yourself.
Another comfort feature this product offers is the additional padding over the knuckles. So, there is a generous amount of padding around the knuckle that will not move even when you ball your hands into a fist. Thus you can land strong punches without getting hurt.
Usage
As we mentioned earlier, this pair is an all-purpose training glove that comes in various sizes and for a range of people. So, if you want to box for fun, there is a pair of 6oz gloves waiting, and users can also find 18oz gloves if they are into heavy fighting.
So, the range is immense when it comes to this product, and you can train with them for anything ranging from boxing, kickboxing, MMA, or simple physical exercise. Moreover, the brand offers three different colors as well. So you can get them in classic black, or go for a blue or red pair.
Pros
Easy to wear and take off
Versatile glove
Has durable leather exterior
Comfortable padding
Knuckle protection
Cons
Also Read: Best Boxing Gloves For Women
Boxing Glove Buying Guide
First things first, boxing does not only mean one type of sport. There are different ways of boxing, such as traditional boxing or the ever-popular MMA matches. For each of these sports, you need a different pair of gloves. And to help you guide, we have come up with a list.
External Material
Gloves can be of different materials, but traditionally leather is the number one choice for many people. Leather protects the integrity of the glove and keeps it good as new for a long time. It also has other benefits such as shock absorption and higher impact.
However, synthetic leather has been going around for a while. Its synthetic nature takes the durability one step further, and the microfibre protects the material from the inside. But it can be a bit costly. Besides the material, users should also check the stitch work on the gloves. If it has loose stitching, then it will not last for long.
Glove Styles
These products come in various styles, but on the outside, they look more or less the same. So, we understand why users might get confused. But to make it easy, all you need to know is — the more competition-based needs you will have, the lighter the glove needs to be.
So, if we are talking about kickboxing or any fighting competition, then you will need a thin glove that has fewer pads. This design will help you be more agile and swift.
Moreover, you will be able to grasp the opponents for different combination attacks as well. On the other hand, for practice sessions or training, you need to emphasize long term activity. That is why extra padding is important, as it will help minimize the strain on the wrists.
Weight
Do not think that a heavier glove will mean more impact. It is quite the opposite, actually. You need to work with a glove that is lighter than you so that it becomes easier to hold and punch.
Moreover, users will be working against gravity as well, so if the gloves are too heavy, then it will become difficult to punch, let alone pick them up. So, we would say that the standard glove size is 14-16 oz for regular users, while heavy fighters can try out 18 oz gloves. For kids, we recommend not more than 10 oz.
Style
The style of the glove has much to do with comfort. So, how you wear the glove will determine different factors such as tightness around the wrist, snug fit, breathability, etc. For training gloves, velcro straps will be suitable, as one will not need additional help while wearing them. Besides that, hook wrists are also quite comfortable.
Also Read: Best Fairtex Muay Thai Gloves Review
Frequently Asked Questions
Will the velcro get loose?
No, the velcro will not get loose over time.
Do these gloves have heavy padding?
Yes, these products have heavy padding and also extra layers around the knuckles.
Can kids use the Twin Special gloves?
Kids can use these gloves, but they will have to use the lightest size in 10 oz. Heavier gloves will put unnecessary strain on their hands and wrists.
Yes, the exterior is 100% real leather, and the crafting is Thai style.
Can I use this pair for competing?
No, these gloves have extra layers of padding, which will be too bulky for competitions.
Our Another Blog: Everlast Pro Style Training Gloves Review
Final Words of Twins Special Boxing Gloves Velcro Review
Hopefully, you found the Twins special boxing gloves velcro review insightful, and we were able to answer any doubts you had about training gloves. Now all you have to do is pick a color and get boxing!q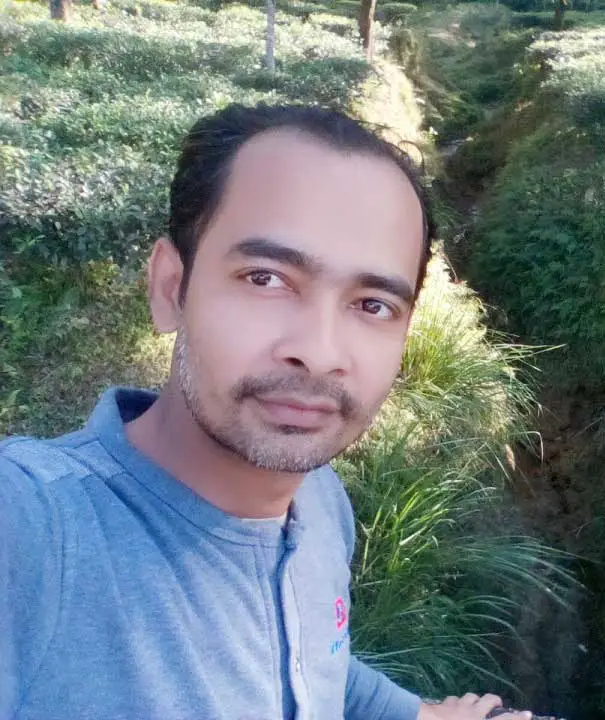 I'm Abdur Rahim. I completed my Post Graduate from the Southeast University of Bangladesh. After then I start my professional with the Bangladesh Professional Boxing Society as an assistant manager of Admin. From my personal experience, I start writing about boxing accessories. I love this game, and that's why want to share my experience. I think beginners to experts all boxers need to know about well accessories in boxing.